Ask About Lessons Today
Are you ready to start on your weaving adventure? Let's get weaving! Every month I teach a one-day introductory class to let you get the feel of weaving.
Weaving Workshops
For those who want more focused weaving instruction, I offer two-day workshops on a variety of topics ranging from loom- and hand-controlled lace weaving to 21st-century overshot weaving to an analysis and hands-on experience with different types of weaving software. Contact me for further information.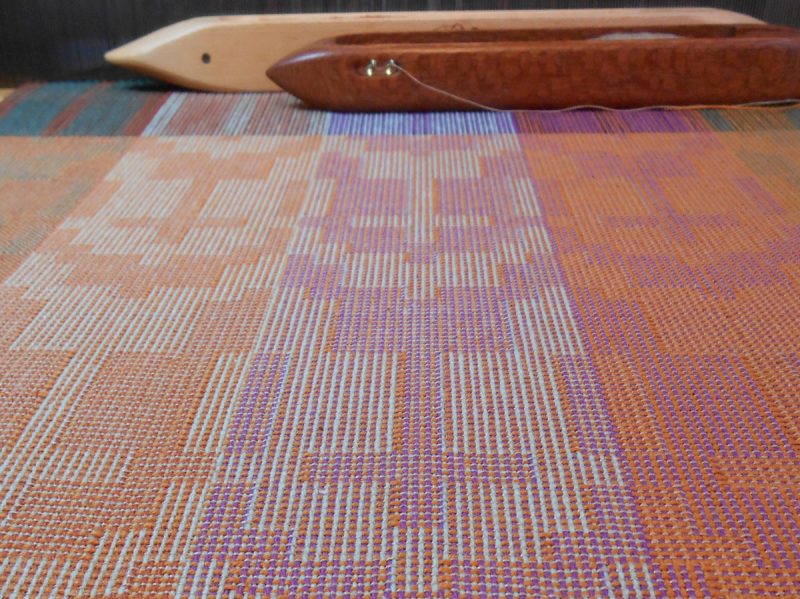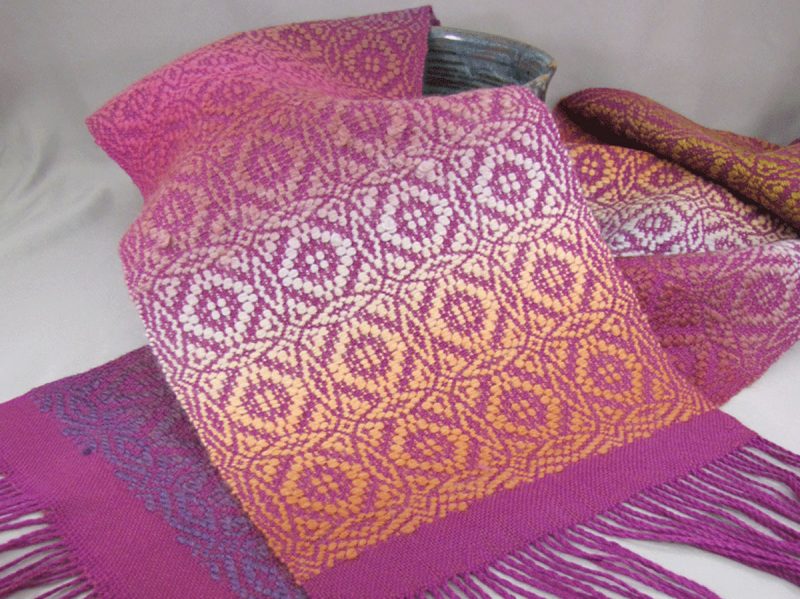 Weaving Patterns and Drafts
Please visit my Etsy shop to view and purchase my drafts for overshot scarves. All scarves are miniature overshot designs done in bold modern colors. The drafts are equally suited for 4-shaft table looms or floor looms.
Custom Weaving
Are you looking for that special handwoven fabric for a very special occasion, person or gift? Contact me to discuss ideas.